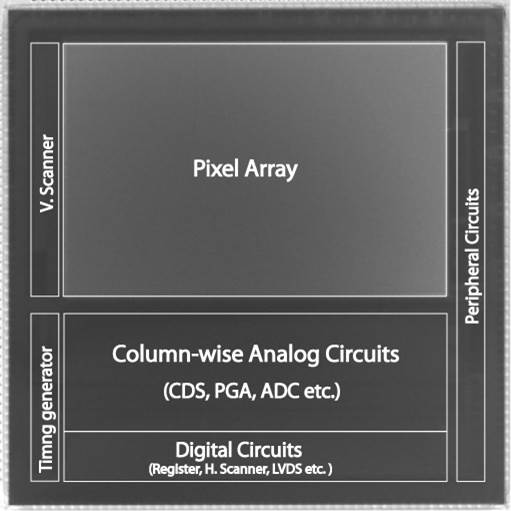 Custom CMOS Image Sensor
As sales representative of Brookman Technology Inc., ALLIESENS is willing to offer the Custom Image Sensor Design solution by Brookman Technology Inc. for various applications.
Brookman Technology Inc. has been founded in 2006 at Hamamatsu Japan by Dr. Shoji Kawahito (professor of Shizuoka University) with transfering his patents & technologies in order to achieve his vision of technology "Beyond the Human Eye". The name of compnay, Brookman Technology Inc., has been named after his faimily name as "Brook = Kawa" and "Man = Hito". Dr. Shoji Kawahito is one of the greatest authority of CMOS Image Sensor technolgy in the world who has submitted numbers of papers at ISSC since 1997. In prior to the foundation of the compnay, Dr. Kawahito and his laboratory at Shizuoka University has been working a lot of national project in Japan for developing various types custom CMOS Image Sensors, and this actitiviy has continously been transfered to Brookman Technology Inc. as a pillar of its business. Since then, Brookman Technology has been awarded over 50 custom design projects for various applications with utilizing company's strong patented technologoes.
Download Brouchire here
Design expertise and know-how for Custom CMOS Image Sensor Development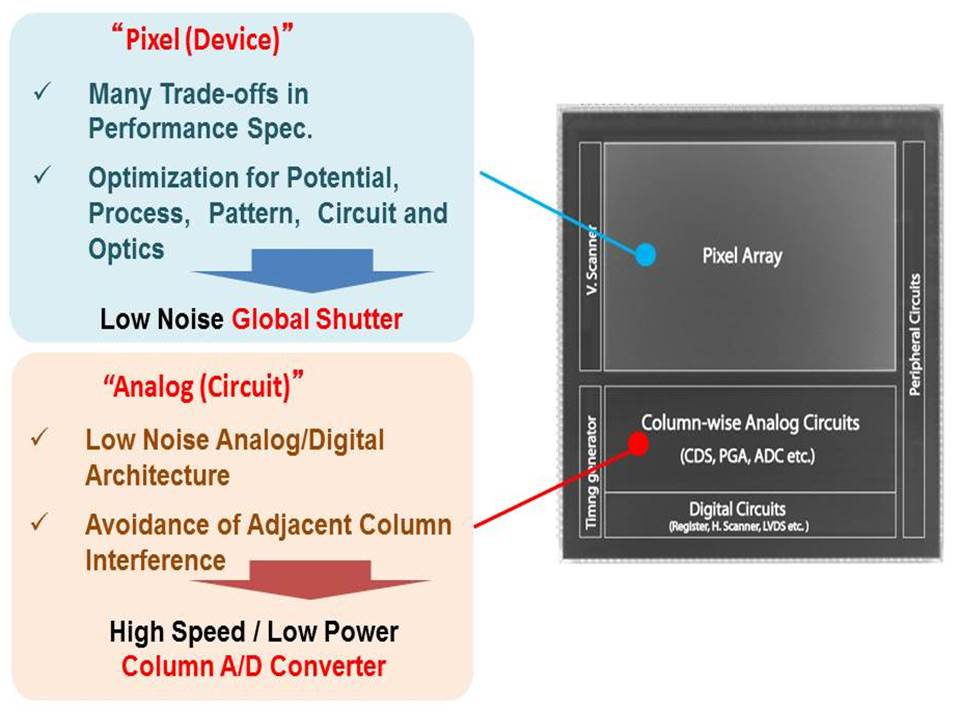 High Performance Design Element
Low Noise Global Shutter (True-Snapshot Pixel)
Ultra High Speed Column-Parallel A/D Convertor
Multiple sampling
Column-Parallel Folding-Integration / Cyclic ADC
2-Stage Column-Parallel ADC
On Chip ADC integration
Radiation Hardness Design
Cutting-Edge Process Technology Access
BSI Sensor
ADC Stacked with Sensor
Stiching
Color Filter
Microlens
Development and integration of packaging
Applications
Broadcast & Cinamatography
High-Speed Imaging
Scientific Imaging and Instrumentation
Automotive Vision
Industry Vision
Space Applications
Robotics
Maeical Imaging
Defense & Security